Small Mini 1W 2W 3W 5W 5V 6V PET Solar Panel Epoxy Solar Panel Powered Li-ion 18650 Battery Outdoor Waterproof Charger USB 5V
---
Battery characters: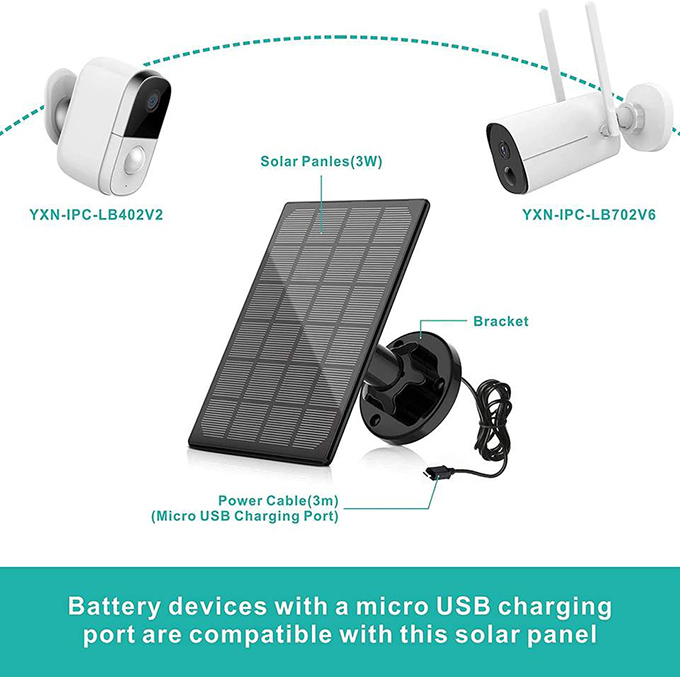 Battery type: Li-ion battery
Battery Voltage: 3.7V
Nominal capacity: 2500mAh~4500Ah

Standard discharge current: 2000mA

Working temperature: -20~60℃

OEM: with tabs, BMS, Connectors, Battery packs

Certificates: CE, ROSH, UL, IEC62133,UN38.3
Different configuration is available, can be packsed in various shapes, capacities and voltages.
Applications include:
The small 3W solar panel is compatible with DC 5V rechargeable cameras with micro usb port or USB-C port. If the camera does not have rechargeable battery, the solar panel will not be compatible.
Provide your camera with a steady stream of solar energy to get rid of the trouble of charging.
This solar panel adopts IP65 design and can withstand severe weather conditions such as rain, dust, and snow.
The solar panel has an adjustable bracket and a 10-foot power cord. You can adjust the position of the solar panel so that the Solar panel is completely exposed to the sun.
This solution is suitable for Parks,Rural, commercial,government, building industry etc.
---
Note: Solar panels can not provide 7*24 hours power, so, battery is the necessary as the back up, solar panel charge the battery is the best solution.

Features of epoxy/PET solar panel:
Epoxy solar panel is a traditional type small solar panel called which is sticked together.
by epoxy resin glue at a temperature 50~60 degree, you will see the epoxy resin coated panel have three layers.(epoxy resin AB Glue, solar cells, pcb board)
PET solar panel belongs to solar panel series, just different encapsulation.In order to have required output of voltage and current, we need to cut a whole solar cell into small pieces.
1.High efficiency monocrystalline or polycrystalline solar cells.
2.Epoxy or PET or Glass laminate.
3.Suitable for both lithium battery and Ni-MH battery connectivity
4.Ideal for Solar Toys; Solar Mobile Phone Chargers, Solar Lanterns, Solar Power Banks; Solar Lawn Lights and other small power consumption electronics and electronic gifts.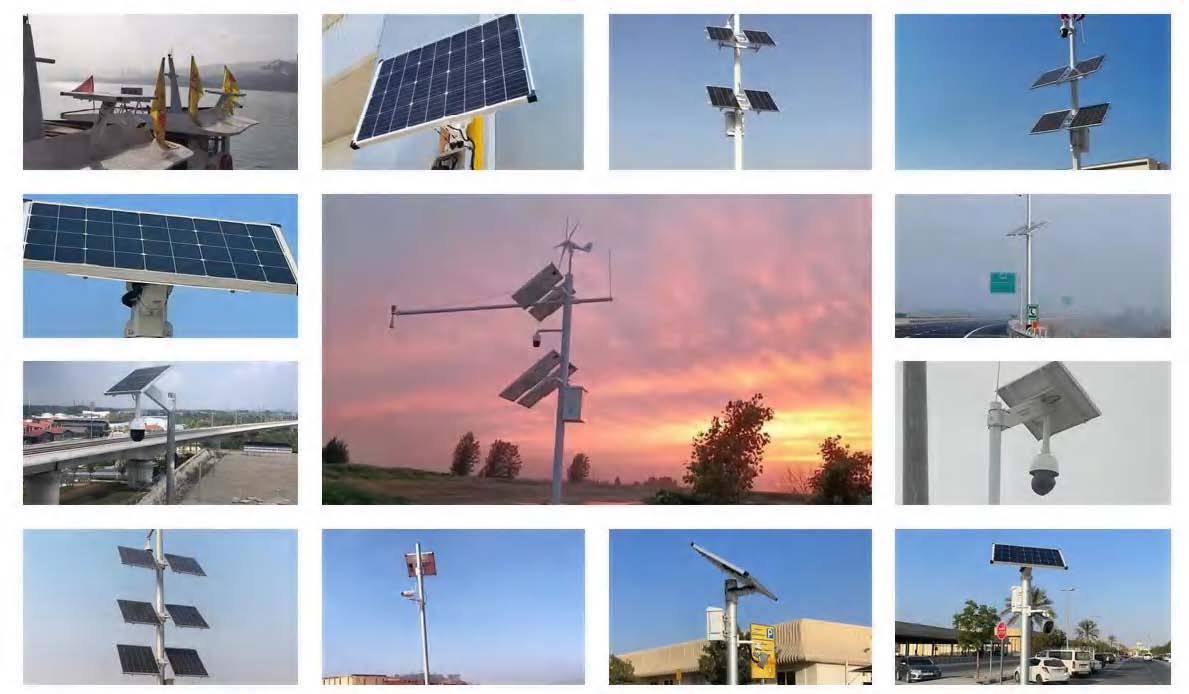 ---
Choices for Solar Panels power battery:
Rechargeable solution

Primary solution

Primary solution

Primary solution

Rechargeable solution

Do you want to make your camera can be installed outdoor anywhere?
Our Solar system can help you make it. We provided for Hik vision, Huawei UNV etc brands.
If you use our system, you will be very competitive in solar market.